At Greenbuild 2023, we at Intelligent City had the privilege of showcasing our commitment to pioneering sustainability in the realm of urban housing development. As the premier event for sustainable building and design professionals, Greenbuild provided us with an invaluable platform to connect with like-minded peers, gain fresh insights, and share our vision for a greener, more sustainable future.
A Premier Showcase for Sustainability: Greenbuild has long been recognized as the premier event for professionals dedicated to environmental sustainability, and this year's edition was no exception. Our booth at the event was a testament to our dedication to reshaping urban housing development through innovative, sustainable practices. It was a hub of inspiration and collaboration for attendees from around the world.
Connecting with Industry Leaders: One of the standout moments of the conference was our CEO, Oliver Lang's, keynote address. As a visionary leader in the field, Oliver's insights into the future of urban housing development resonated profoundly with the audience. His expertise and forward-thinking approach left an indelible impact on all who attended.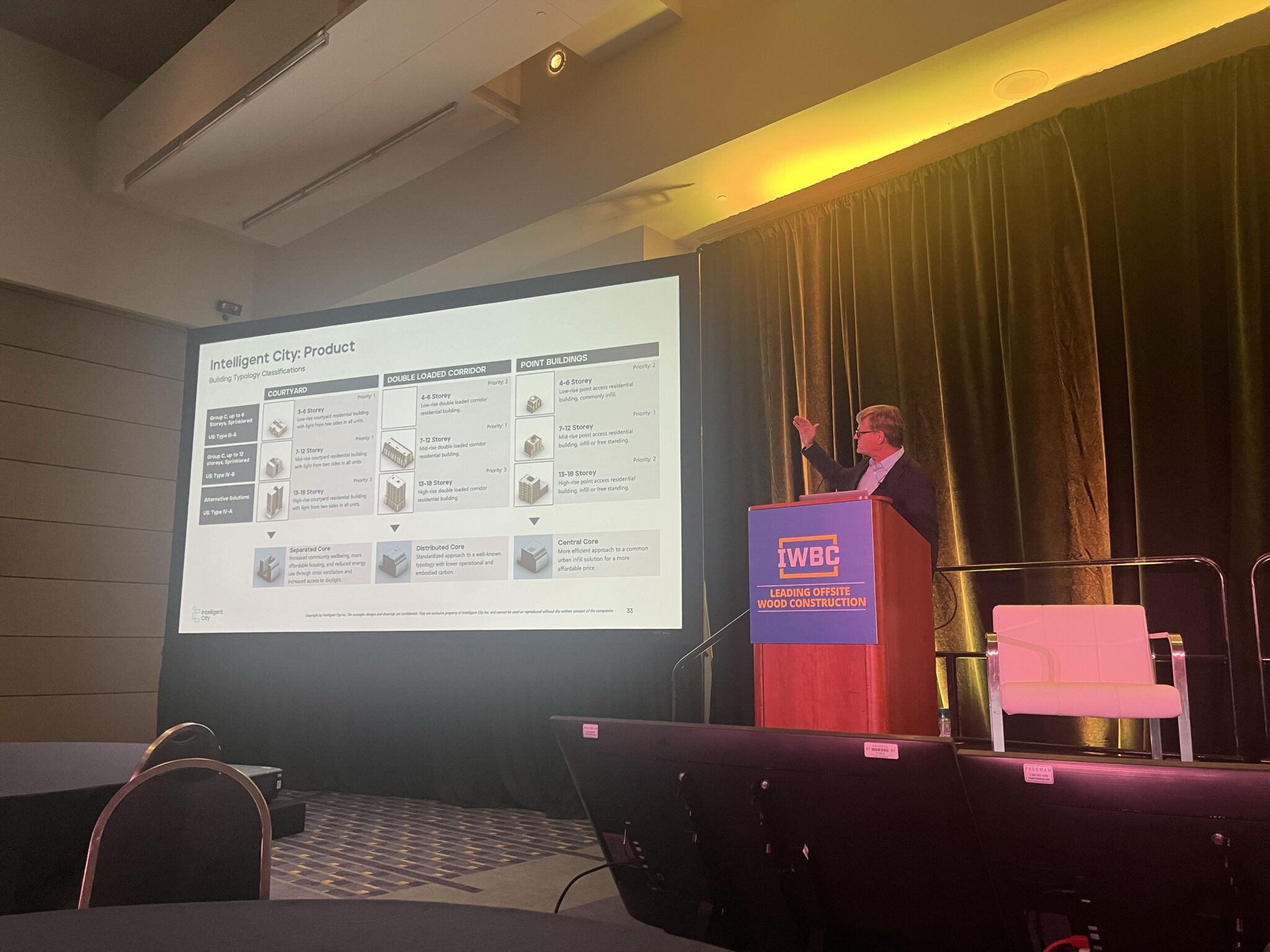 Intelligent City's Vision: At Intelligent City, we believe that innovation and collaboration are at the heart of advancing sustainability in urban housing development. Our booth at Greenbuild showcased our commitment to creating a brighter, more sustainable future. We were thrilled to connect with industry leaders, experts, and professionals who share our passion for environmentally conscious design and construction.
Looking Forward: As we reflect on the incredible experience of Greenbuild 2023, we are energized and inspired to continue our journey toward pioneering sustainability. The insights gained and connections forged during the conference will undoubtedly shape our future endeavours.
With great anticipation, we look ahead to next year's Greenbuild conference, where we will once again have the opportunity to showcase our commitment to sustainability, connect with fellow advocates, and drive our mission forward. Our booth will continue to be a hub of innovation and inspiration, as we collectively work toward a greener, more sustainable world.
Stay tuned to our website for updates and developments as we continue to lead the way in reshaping urban housing development through sustainable practices. Together, we are making a meaningful difference.