Seamless and Transparent
from Design to Delivery
Intelligent City is where industry 4.0 meets renewable resources. We've developed a fast, de-risked, and cost-efficient process for the design and delivery of urban housing projects called Platforms for Life.
Consultation and
Preliminary Design
Intelligent City works closely with a range of clients from housing agencies to non-profit societies to private owners and developers. We establish a strong relationship and accompany you on every step from design to development, understanding that, together, we can achieve transformational change in urban design. 
Working with you in a collaborative way, we determine the requirements for your project. We use these requirements to deliver detailed preliminary costing options for each phase of design and development.
Understanding the context around a project is just as important as understanding its parameters. We investigate current local planning policies, design guidelines, and trends in neighbouring developments.
Relying on vertical integration, Platforms for Life allows us to collaborate effectively to execute projects more quickly. Paired with advanced software and materials, this vertical integration allows us to significantly improve the durability and longevity of our developments.
Urban housing isn't a one-size-fits-all solution, that's why our developments are scalable and customizable. Providing consultation from early feasibility studies, through concept designs, to complete building delivery, we build the right solution for your development.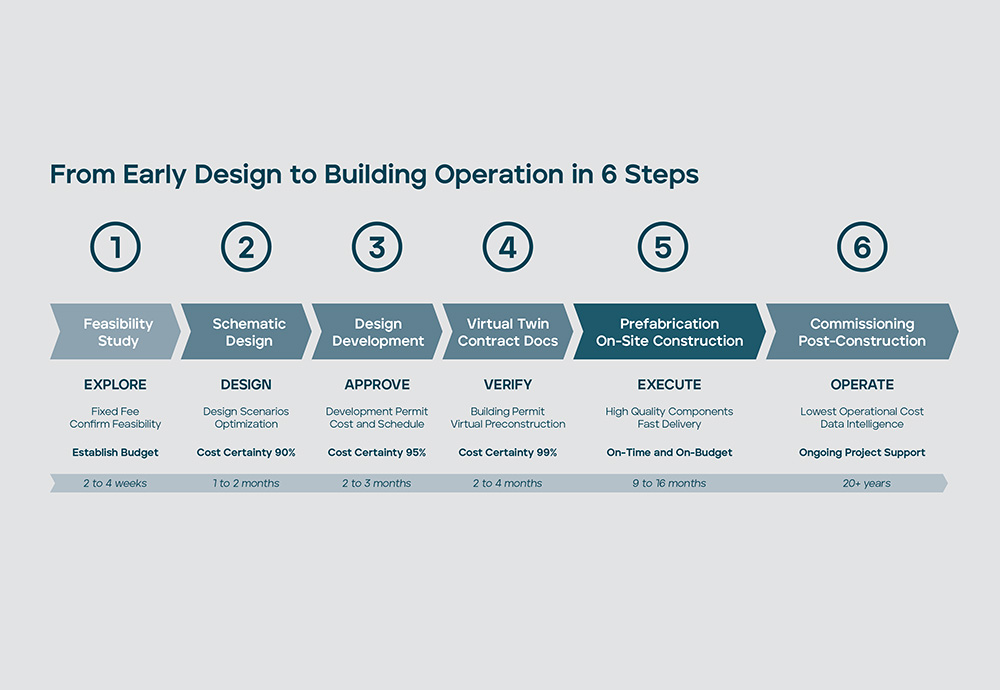 Powered by a proprietary end-to-end design process, Platforms for Life encodes the relationship between parameters and design response with innovative algorithms. 
A powerful digital design process based on hundreds of parameters that can be adjusted in response to the design intent and in real time.
Infinitely configurable and customizable, our software can run through hundreds of iterations to find the optimal balance between regulations, design intent, and cost.
Our design system allows us for an infinite number of design options while keeping the process streamlined. This gives us the ability to create urban living solutions that are uniquely livable, sustainable, and affordable. 
Without loosing any time, our software creates all required construction documentation and manufacturing instructions, ready to make your building a reality.
Manufacturing &
Automated Assembly
Technology is the key to adaptability and cost efficiency in housing development. Platforms for Life employs advanced manufacturing techniques that enable automation and quality control.
Our Platforms for Life factory employs the latest manufacturing technology to achieve speed, accuracy, cost efficiency, variability.
The modular nature of our main building components allows us to prefabricate them in our factories to protect teams and materials from unpredictable weather.
A high degree of automation in our factories mean that quality control and precision become a part of the process. In turn, costs are reduced and timelines shortened. 
Prefabrication and digital pre-construction methods reduce on-site construction times by up to 50% and ensure that every detail is is accounted for.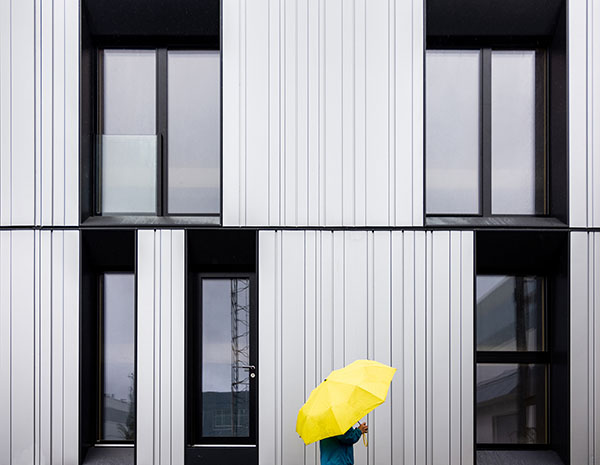 Our proprietary parametric and prefabricated building system makes it possible to adapt buildings to a multitude of urban scenarios. Combined with the use of mass timber, this system enables us to build housing solutions that meet the rapidly changing needs of society.