Intelligent City Raises $30 Million to Advance the Sustainable Urban Housing Industry Using Mass Timber, Automation, and Robotics
Funds raised will support the company's global, automated design and manufacturing solution, which is on track to deliver over 2,300 apartments.
The company's technology solution saves up to 50 percent of life cycle costs, achieves 90 percent carbon emissions reduction in its buildings, and offers higher quality and performance than conventional methods.
The Series A investors included BDC Capital's Cleantech Practice, Greensoil PropTech Ventures, UIT Growth Equity GP, and Fulmer & Company, alongside additional grant funding from multiple Canadian government agencies.
VANCOUVER, BC – July 19, 2022 — With pressure mounting for cities to address affordable housing needs, decarbonize buildings, and meet sustainability goals, housing technology company Intelligent City raised CAD 22 million (USD 17 million), bringing the total capital invested in the company to CAD 30 million (USD 23 million). As one of the first companies in North America to apply automation and robotics to the design and manufacturing of prefabricated mass timber buildings, Intelligent City will use the funding to scale operations, commercialize its Platforms for Life (P4L) building solution, grow factory automation, and expand its footprint across and beyond Canada. Earlier this year, the company completed testing of its building systems and is now verified to work within the new mass timber high-rise building codes in Canada and the US.
The raise includes Series A venture funding with participation by BDC Capital's Cleantech Practice, Greensoil PropTech Ventures, UIT Growth Equity GP, Fulmer & Company, and over 30 independent investors, in combination with government programs and accelerators such as the Natural Resources Canada (NRCan) Investments in Forest Industry Transformation program (IFIT), the Sustainable Development Technology Canada (SDTC) Start-Up Fund, and the Next Generation Manufacturing Supercluster (NGen) Manufacturing Project Funding. Fort Capital Partners acted as financial advisor and placement agent for the Series A and Seed rounds.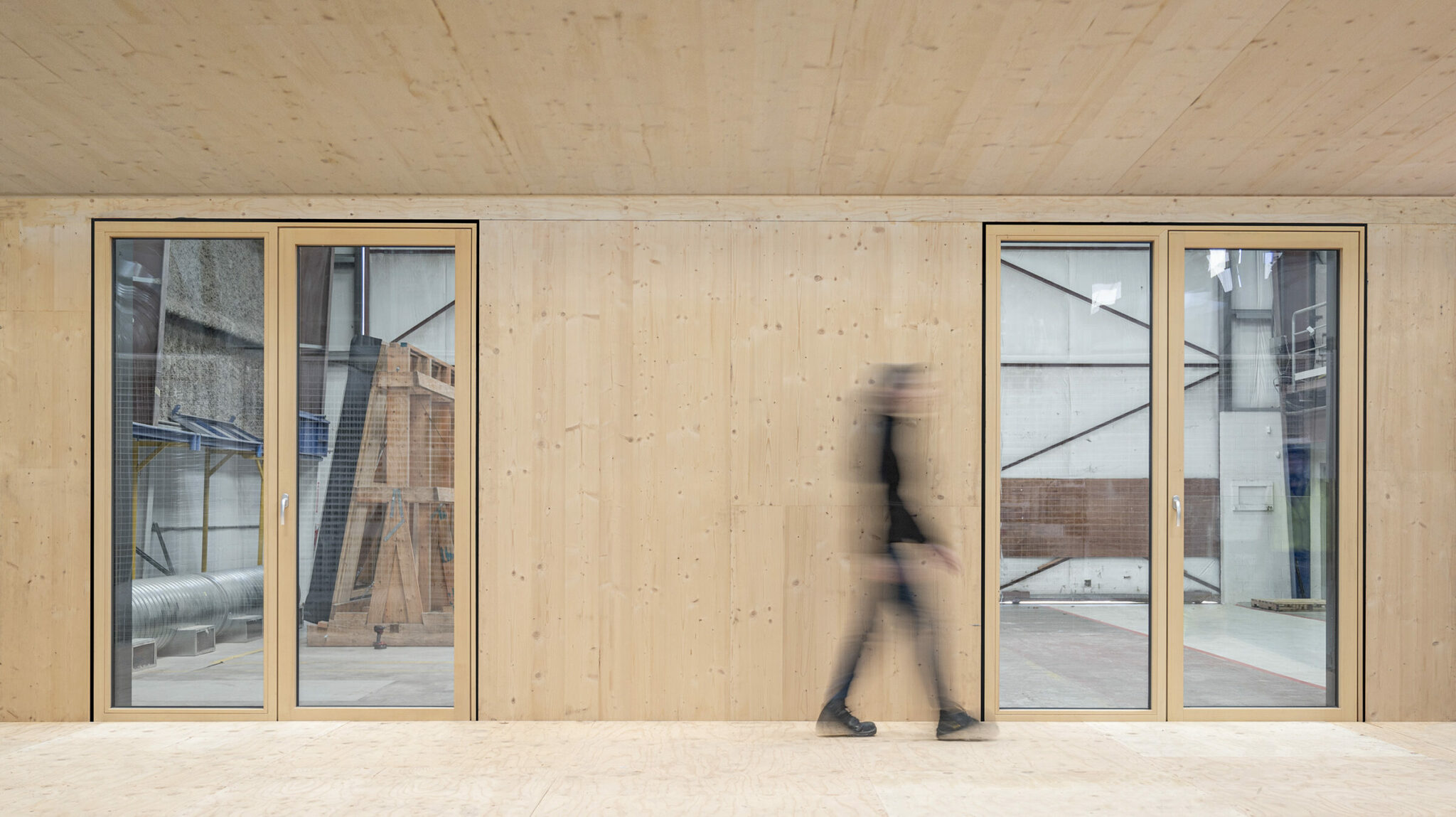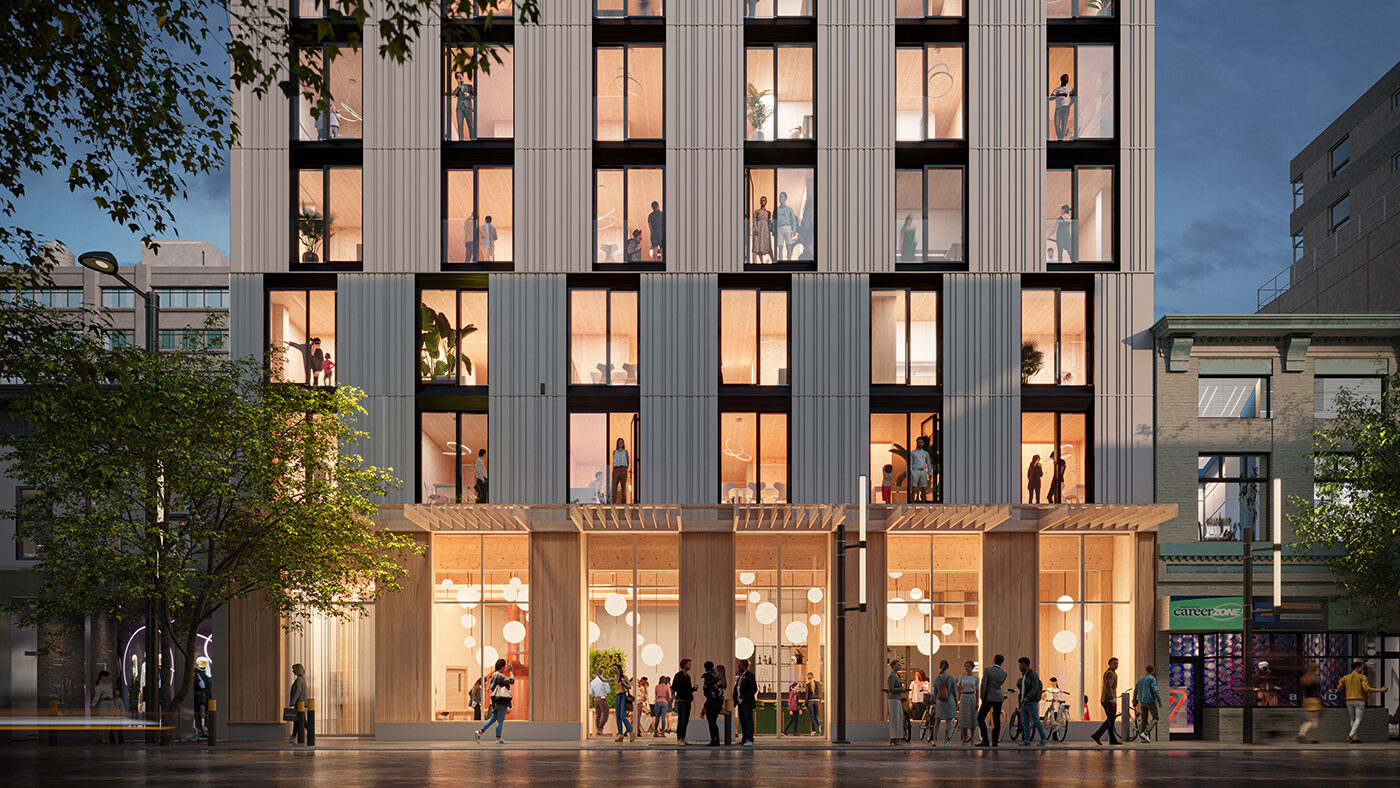 "We are focused on revolutionizing an industry that is notoriously slow to innovate while making a significant impact on our climate with lower carbon emissions from the construction and operations of buildings," explained Oliver Lang, CEO, and Co-Founder of Intelligent City. "By utilizing green building strategies and patented technology to deliver affordable, mass-customizable urban housing, we can help cities to adapt more quickly as the needs of people and the planet evolve."
By developing a flexible yet scalable technology and design platform, the company departs strongly from the construction industry's typically fragmented and hierarchical design and construction processes. Focusing on a deep vertical integration of building systems, software, manufacturing automation, and supply chain contracts, the company can help developers achieve nearly 100 percent cost certainty, deliver 1.5 times the number of residential units on the same site compared to traditional methods, and realize savings of up to 50 percent on life cycle costs per home.
"Intelligent City's technology is set to enable the future of the built world to be more climate-resilient by replacing emissions-intensive materials such as concrete and steel with a renewable material that naturally sequesters carbon," said Matt Stanley, Director, BDC Capital's Cleantech Practice. "We are excited to support the team to accelerate the development and scale-up of its mass timber building system and advanced offsite manufacturing capabilities."
Intelligent City's end-to-end, product-based approach uses proprietary parametric software for design, construction cost estimation, carbon footprint confirmation, material quantifications, and precision manufacturing. At the same time, the company's innovative manufacturing technology brings automation to the prefabrication of building components. As a result, the company provides data on the life cycle and performance of the building before construction even begins.
"As PropTech industry disruptors, we were excited by the combination of Intelligent City's platform technology with prefabricated and modular mass timber products to radically speed up construction and dramatically reduce carbon emissions," said Dana Goldman Szekely, Senior Principal with Greensoil PropTech Ventures. At the same time, Jamie James, Managing Partner at Greensoil PropTech Ventures, will join the Board of Directors of the company.
In combination with mass timber construction, Intelligent City utilizes the energy-efficiency standards of Passive House design to achieve a 90 percent carbon emissions reduction in its buildings. This concept uses building science principles to attain specific energy efficiency and comfort levels. It includes continuous insulation and air-tight seals, high-performing windows and doors, balanced heat- and moisture-recovery ventilation, and minimal space conditioning throughout the entire building.
"ESG technologies are not only imperative but demanded by building operators, owners, and tenants. Our investment in Intelligent City resulted from careful consideration of the future landscape of the construction industry as well as the vision and the passion demonstrated by the entire team at Intelligent City," said Patrick Robinson, Chairman of UIT.
With a pipeline of more than 2,300 homes, Intelligent City is supported by leading developers in Vancouver, Toronto, Ottawa, and the United States, including two high-rise projects in Downtown Vancouver, one of which is supported by the BC Mass Timber Demonstration Program. The company was previously granted funding by the CleanBC Building Innovation Fund, the National Research Council of Canada's Industrial Research Assistance Program (NRC IRAP), and Natural Resources Canada's Breakthrough Energy Solutions Canada program (BESC). The technology platform has also been awarded the Solar Impulse Efficient Solution Label.
"Affordable, efficient, and attractive housing is lacking globally. As cities and developers scramble to construct more buildings on pre-existing urban lots, Intelligent City developed a fundamentally better and faster way to erect buildings that are more energy-efficient and cost-effective," explained Yuri Fulmer, Founder, and Chairman of Fulmer & Company.
"By making effective use of Canada's forest resources through low-carbon building systems, Canada is becoming a world leader in sustainable wood construction practices, increasing energy efficiency and climate resilience in our communities while simultaneously enhancing the global competitiveness of our forestry, wood manufacturing and construction sectors. That's why our government is pleased to support projects like this one — to help lower emissions, create good jobs for workers and build better neighborhoods for everyone." – The Honorable Jonathan Wilkinson, Minister of Natural Resources.
For more information on Intelligent City, watch this video:
About Intelligent City
Founded over a decade ago, Intelligent City offers clients highly integrated one-stop solutions to design and pre-fabricate sustainable, net-zero, multi-family urban green buildings at better quality and lower costs for both owners, operators, and tenants. The company's Platforms for Life (P4L) solution incorporates mass timber, design engineering, Passive House performance, automated manufacturing, and proprietary parametric software. Highly scalable and adaptable, this market-ready proprietary technology platform has been created to deliver highly desirable urban housing with a new level of affordability, longevity, and environmental and social sustainability. For more information, visit www.intelligent-city.com.
About BDC Capital
BDC Capital is the investment arm of BDC, the bank for Canadian entrepreneurs and Canada's largest and most active venture capital investor. With over $3 billion under management, BDC Capital serves as a strategic partner to the country's most innovative firms. It offers businesses a full spectrum of capital, from seed investments to growth equity, supporting Canadian entrepreneurs who have the ambition to stand out on the world stage. For more information, visit www.bdc.ca/capital.
About Greensoil Proptech Ventures
Greensoil PropTech Ventures' mission is to digitize and decarbonize the built environment, the biggest asset class on the planet, which is responsible for up to 40% of global energy-related CO2 emissions. GSPV invests in early to mid-stage venture capital opportunities in North America, Europe and Israel that make real estate more productive, efficient and sustainable. Backed by real estate and institutional Limited Partners, GSPV has a successful track record of backing, scaling and exiting high-impact PropTech companies. For more information, visit www.gspv.vc.
About UIT Growth Equity GP
UIT Growth Equity GP is the growth equity investment arm of Faircourt Asset Management Inc. and the Robinson Sauder Family Office. Our team is focused on sourcing and investing in innovative and disruptive mid to late stage, venture capital backed private companies across a range of rapidly growing industries. Our directors and officers collectively hold over 125 years of experience in the private and venture investment industry. Investments include SpaceX, Carbon, 23andMe, Tanium, NEXT Trucking, DraftKings, and Rent the Runway. For more information, visit www.uitgrowthequity.com.
About Sustainable Development Technology Canada
SDTC supports companies attempting to do extraordinary things. SDTC is invested in helping small and medium-sized businesses grow into successful companies that employ Canadians from coast to coast to coast. The innovations SDTC funds help solve some of the world's most pressing environmental challenges: climate change, regeneration through the circular economy, and the well-being of humans in the communities they live in and the natural environment they interact with. For more information, visit www.sdtc.ca.
About NRCan Investments in Forest Industry Transformation
The Investments in Forest Industry Transformation (IFIT) program facilitates the adoption of transformative technologies and products by bridging the gap between development and commercialization. The IFIT program aims to create a more competitive and resilient forest sector with a focus on low-carbon projects that result in new or diversified revenue streams. For more information, visit www.nrcan.gc.ca.
About NGen – Next Generation Manufacturing Canada
NGen is the industry-led not-for-profit organization that leads Canada's Advanced Manufacturing Global Innovation Cluster. Its mandate is to help build world-leading advanced manufacturing capabilities in Canada for the benefit of Canadians. NGen works to strengthen collaboration among its more than 4,500 members, and provides funding and business support to industry-led initiatives that aim to develop, apply, or scale-up transformative manufacturing solutions in Canada for commercialization in global markets. For more information, visit www.ngen.ca.
Media Contact:
Technica Communications for Intelligent City
Jake Wengroff
Ph. 408-806-9626 Ext. 6816
Intelligentcity@technicacommunications.com