Let's take a moment to rewind and relive the exciting highlights of last week's GBM Conference. The WoodTalks Conference was in full swing at GBM in Whistler, and Intelligent City was at the forefront of innovation, represented by none other than our visionary team members: Oliver Lang, Diana Banakh, Stuart Lodge, and David Wan.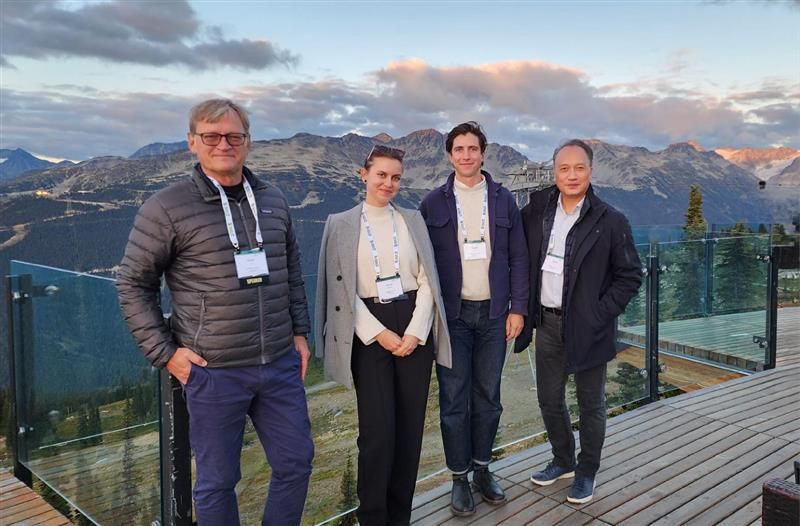 WoodTalks Conference Unveiled: The GBM Conference was the perfect stage for the WoodTalks Conference, and our team members took center stage to discuss the future of sustainable housing solutions. With passion and expertise, they shared insights that left a lasting impact on all attendees, paving the way for a greener, more sustainable world.
An Enlightening Keynote by Oliver Lang: One of the conference's most anticipated moments was the enlightening keynote session by Oliver Lang, our co-founder and CEO. Oliver's visionary perspective on the future of intelligent urban spaces was nothing less than exceptional. His insights ignited inspiration and set the tone for a conference filled with innovative discussions.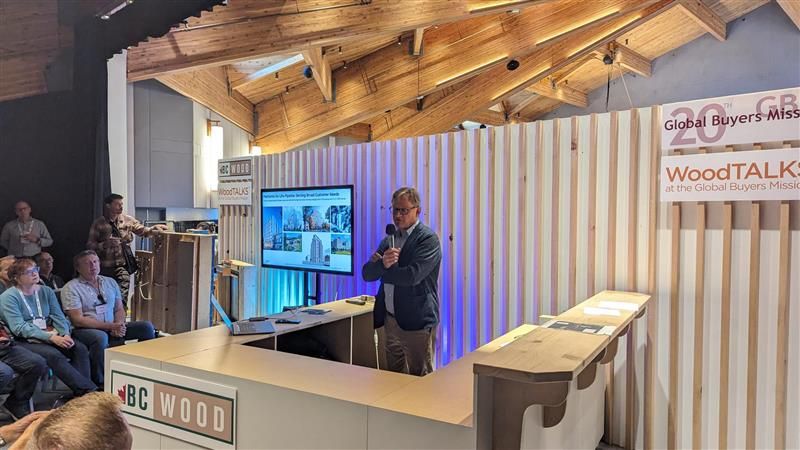 Connecting with Government Delegates: The opportunity to connect with government delegates who are actively shaping the future of sustainable housing solutions was another significant highlight. We were honoured to host The Honorable Jagrup Bar, Minister of State for Trade, who had visited Intelligent City's factory in Delta at the beginning of the year. These discussions reaffirmed our commitment to sustainable urban development and the positive impact it can have on communities.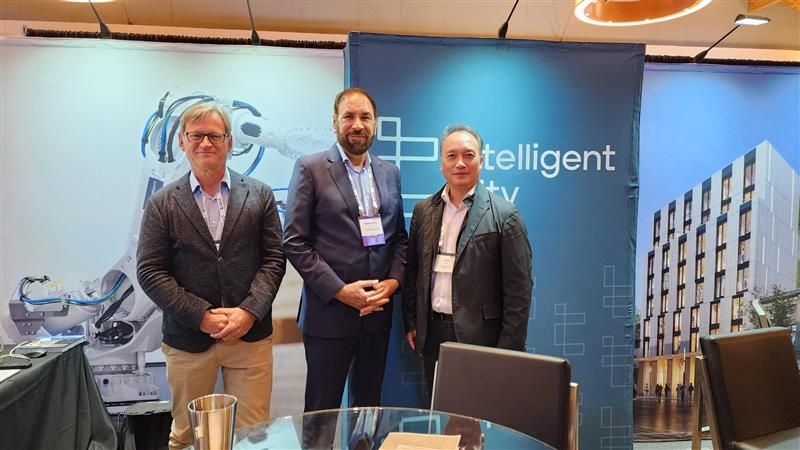 A Heartfelt Thank You: We extend our sincerest gratitude to everyone who visited Intelligent City's booth at the GBM Conference. Meeting each one of you was an absolute pleasure, and we're excited about the connections we forged. It's through collaboration and shared vision that we can work together to create a better, carbon-neutral, and more sustainable future.
Looking Ahead: As we reflect on the remarkable moments and valuable connections made at GBM Conference 2023, we're filled with excitement for the future. These experiences fuel our determination to continue innovating and pushing the boundaries of sustainable urban development.
Stay tuned for more updates as we forge ahead on our mission to create a brighter, more sustainable world. Together, we are making a meaningful difference. Thank you for being a part of this journey!